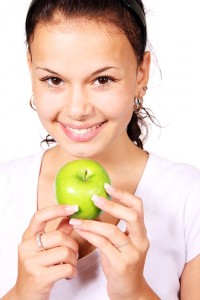 Our Weight loss counseling for men, women and young adults helps individuals explore various psychological reasons that lead to excessive weight gain. Perhaps you have always wanted to lose weight but just never seem to follow through? During psychotherapy, we explore possible unconscious barriers which might be hindering progress. Since self-esteem is highly correlated with body image, focusing on total wellness is highly valuable. Chronic procrastination as well as anxiety can be addressed.
How Does Your Weight Loss Counseling in Chicago, IL Work?
Sessions begin by conducting a clinical motivational interview to create realistic weight loss goals. Symptoms such as Binge Eating, Bi Polar, and Major Depression Disorders are often psychological reasons that contribute to excessive weight gain. Social Phobia is another roadblock because many people feel uncomfortable exercising around others. The idea is to help make sense of your life so that living a healthy lifestyle is possible.  Mental health problems can be a significant factor effecting weight control. This is especially true for those taking anti-depression pills or mood stabilizers. Talk with your doctor about any medication that might be causing weight gain. According to The National Institute on Mental Health, people with mental illness can lose weight. Obesity is common a problem with psychological roots. Too much body fat enhances diabetes, heart attacks, as well as cancer.
What is a Weight Loss Schedule?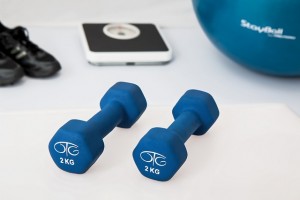 Do you live such a hectic life that finding time to do a workout routine seems impossible? Together, we will prioritize your weekly schedule and focus on shaping up. This requires a commitment on the client's part to follow through with physical fitness. Weight loss exercises are not limited to a gym. Methods for raising your metabolic rate can be accomplished by doing physical activities you already enjoy. The secret to losing weight fast- is to stop being sedentary. This means we will find a path to help you be active throughout the day. Behavioral interventions are essential to our weight loss program.
Does your Chicago Weight Loss Counseling Include Exercise?
Our Licensed clinical psychotherapist Frank Moore is also a Nationally Certified Personal Fitness Trainer. If appropriate, a custom-tailored workout routine can be created based upon your particular situation. Workouts are not done during psychotherapy appointments. You will be provided physical fitness homework assignments each week.  Proceeding appointments track exercise progress, plus overall mood level. Whether you want muscle toning, lose belly fat or just a better body, Chicago Counseling Therapy can provide guidance.
Is Diet apart of Weight Loss Counseling?
Participants are motivated to lose weight by eating smaller portions, avoiding high sugar foods- and reducing calorie intake.  A great technique is keeping a food journal. Your counselor helps you understand unhealthy patterns which may trigger over eating. Take charge of your body by starting weight loss counseling from our psychotherapist in Chicago, IL today.