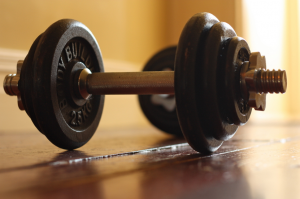 A well-organized personal training program is beneficial for a person on many levels. My Personal training in Chicago, IL focuses on physical strength, endurance, plus healthy living. Physical exercise has been proven to have a postive effect on an individual's mental and emotional state thus allowing for stronger, more resilient psyche – as the old saying goes a sound mind in a sound body.
Personal Fitness Training in Chicago IL
Your fitness program will be organized by a fully qualified, Chicago based Certified strength coach. I earned my credentials via The National Personal Training Institute, whereas I learned cutting edge workout routines to maximize results. Since fitness has been a big part of my life over the past 20 years, it is always a great honor to help others learn methods for getting into better shape.
How do Exercise Routines Work?
Although exercising is a hugely beneficial to mood level, it is separate from my Chicago counseling practice. This means that I cannot provide psychotherapy at the same time I'm providing fitness instruction.
If you have been struggling with weight loss routines, I can make some suggestions which may be very useful. Online personal training is available via Skype. In some circumstances, I can make myself available to train you at a local gym.
Frank has designed personal training programs we currently offer are aimed at dealing with a wide range of issues. Personal training is obviously beneficial for your physique and can be applied to regular fitness routines, including cardio and endurance training in order to increase stamina and mental resistance through mind over body control methods.
Exercise training can also be used as a weight loss program. Training sessions will help you cope with possible diets and intensive physical exercise schedules. Weight loss personal training will also help you keep weight off for long periods of time.
Muscle toning is another widely used application of personal training programs. Muscle toning programs are not muscle bulk physical routines. A personal training program aimed at muscle toning will result in higher leanness of the body (low body fat), clearly defined and visible musculature i.e. muscle definition and shape. Our muscle toning programs are available and will be suited to individuals of different ages and physique.
One of our specialized personal training programs is exercise therapy. Exercise therapy aims to improve musculoskeletal function, or to reduce (chronic and irregular) pain caused by surgeries and injuries. The type, duration, frequency and contents of the exercise therapy will depend on the specific therapeutic goals set forth. We will devise and implement the right exercise therapy after careful consultation and analysis. In simple terms, exercise therapy can be described as a regimen or plan of carefully coordinated physical activities.
The positive effect and outcome of personal training programs we offer you, requires commitment and dedication on both sides. So, let's put in the hard yards and enjoy healthier, better living.
Again, our Personal Fitness Training is not included with counseling services.