Are you ready for some special Chicago weight loss tips this spring? Winter was brutally cold. With the warmer weather, it is finally time to shed those extra pounds. This weight loss program is designed to get your heart rate up, plus improve cardiovascular levels. So, without further ado, let"s get started.
Interval Walking Weight Loss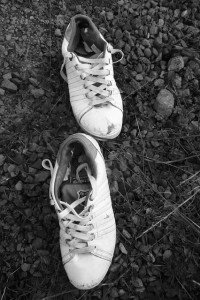 One of the most effective ways to lose weight is by short, intense bursts of energy-followed with a slow and steady pace. The running path along Chicago's Lakeshore drive is perfect. Begin by walking for three minutes at a medium stride. This is a chance to get the blood flowing throughout the body. After the first 3 minutes, increase your strides to a jog for two minuets. Remember-this is not a full on sprint. The purpose is to work your heart good enough to burn fat and extra calories. After you have built up enough stamina, try a 3 to 2 jogging ratio. Horner Park has a huge hill, which and a superb running trail. Chicago public parks have many places that can meet your needs.
Exercise Weight Loss tips
Resistance training with weights can supercharge fat burning. The idea is to use moderate weights at high reps to really tone muscles. Stick to the lower body basics. This can include leg press, squats, and lunges. Working large muscles require a lot of energy. You should only rest only 60 seconds between sets. Here is a simple workout weight loss routine:
Reverse Lunges
Leg Squats
Front Lunge
Leg Press
Leg Extensions.
Start with 3 sets of each at 12 repetitions. Later on, you will be able to add more movements. Did you that the body burns more calories doing standing exercises than sitting movements? Move that Body. There are so many weight loss tips Chicago can do. If you don't belong to a gym, that's okay. Make it a point each day to do some walking during lunch break. Take those extra steps on the CTA train to walk up those stairs. The train station on Lake and State is perfect. Instead of eating at the office, stroll down to a favorite people watching spot. Do we really need Uber or a cab to go everywhere? Increased movement will eventually yield a healthy Body Mass Index or BMI. Youtube has thousands of workout videos that you can do at home. You might even consider therapy for motivation. At Chicago Counseling Therapy, our goal is to help bring about wellness. Regular fitness has been proven to improve sleep and boost mood level. We hope these weight loss tips are the perfect tips for spring time in Chicago.