About Anxiety Therapist Chicago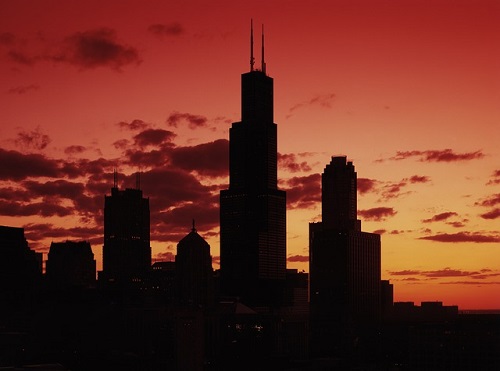 I appreciate you considering me for your counseling needs as part of your search for an anxiety therapist in Chicago. As you probably have already guessed, I mainly practice cognitive behavioral therapy (CBT), which a type of counseling that is focused on the here and now. I also practice an offshoot of CBT known as Mindfulness Based Cognitive Behavioral Therapy (MBCBT).
My Professional Background 
I am a licensed Clinical Professional Counselor and member of the National Board of Certified Counselors (NBCC). I also hold a Certified Alcohol and Drug Credential from the Illinois Certification Board. My training includes working with individuals struggling with severe mental illness. I am a Nationally Certified Personal Trainer, which allows me the insight and knowledge to help motivate my clients address mind, body and wellness. Additionally, I am a Board Certified Clinical Hypnotherapist through the International Board of Clinical Hypnotherapy.
My Education
I graduated from a CACREP institution at The American School of Professional Psychology. I take an eclectic approach to therapy. I draw upon cognitive therapies (CBT) as well as person centered approaches.  I regularly attend workshops on the latest therapy approaches.
What is CBT all about?
You may be wondering, "What exactly is CBT?" In a nutshell, CBT focuses on what is happening in your life right now – as in this very moment in time. This is a much different approach to counseling than other forms of therapy.
With CBT, the central questions center on "What". Examples:
What are you thinking?
What impact do your thoughts have on your feelings/emotions?
What irrational thoughts do you hold?
What thought distortions (if any) are taking place?
What might be different if you think about things differently?
And so the work I do with clients revolves a bunch of "what" questions. I will likely ask you questions about your past but only in the framework of contextualizing the present. Again – this is a much different form of therapy than other modalities, such as psychodynamic therapies.
My own approach is conversational in nature, intuitive and empathic. I try to help clients better understand the thoughts they are holding as a gateway to what they are feeling.
What can I expect during the first session?
I will likely try to acclimate you to the counseling office. Chances are that I will ask you what you are feeling and what it's like to be in the office. I will also make some inquiries about how you experience anxiety in your life and focus in on how it impacts you.
As part of our meeting, I will also ask about what you do for work, family issues, your relationships and other life areas. Knowing a few things about your medical history, previous approaches to anxiety treatment and so forth will also be part of the conversational dynamic.
What about meetings after the first session?
If you decide that I am a good fit for your counseling needs, we can schedule new meetings. The amount of time you will spend in counseling will entirely depend upon what is happening in your life and the intensity of anxiety you are experiencing. My goal is not to keep you in counseling forever and a day. Generally speaking, CBT tends to be shorter in duration than other forms of counseling.
Many of my clients initially meet with me on a weekly basis until they obtain the necessary tools to better cope with their anxiety issues. Sessions are spread out less frequently over the course of time once progress is realized.
How long will I need counseling?
There really isn't a cookie cutter response to this question. I can say that CBT can be thought of as a briefer form of counseling and therapy. Remember, the focus of the work will center on the here and now.
You should start to see some benefit to your situation within 5-10 sessions. If this is not happening, something is wrong and I will likely be the first to point this out. Hopefully, you will feel comfortable enough with me to mention this as well, should this be the case.
A good number of my clients only need to meet with me less than 25 times. I will say that I have clients that I have worked with for years who see me on an occasional basis for 'Tune Ups" so to speak.
How much do you charge?
I will answer this in two parts:
Insurance
I am a member of BCBS PPO. If I am in your network and your health plan allows for a mental health benefit, I am obligated to charge you the BCBS PPO negotiated rate. Provided you have met your deductible (if one applies) and your plan contains counseling benefits, you may only need to pay me a co-payment. To find out what your specific benefits are for therapy, pull out your BCBS PPO card and call the "Membership" number identified on the back.
Ask the following:
Do I have a Behavioral Health benefit for counseling?
Do I have a deductible?
Do I have a co-payment?
How many sessions am I allowed per year?
Out of Pocket/Cash
If you are not part of BCBS PPO and/or if you do not want to use your insurance benefits, you can pay out of pocket (aka cash). My per session fee for 50 minutes is $125.00.
If you have a Health Savings Plan (HSA) with your employer or some other form of insurance, I can give you a receipt that you can use to apply for reimbursement.
Office Location
3528 N Ashland Ave
Chicago, IL 60657
What is your background?
I am a Licensed Clinical Professional Counselor in the State of Illinois. I am also a Board Certified Drug and Alcohol Counselor through the Illinois Certification Board. I received my Masters in Counseling from the American School of Professional Psychology. I am a member of the National Board of Certified Counselor (NBCC).
I have worked exclusively with business executives, organizational leaders of small to medium size business and business industry professionals for nearly two decades.
How can I book an appointment?
If you want to book an appointment, you can call me directly at 312.522.7920. You can also use the secure, confidential email contact form below. Please know that my ability to take on new clients is very limited. If I am not able to work with you, I may offer you several referrals.