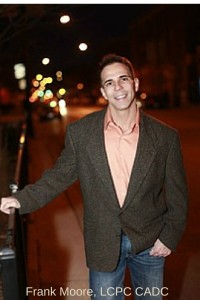 It's a smart decision to get a tutor for the Illinois Cosmetology Exam while doing test prep.  Whether you always had a knack for beauty or you came into the profession in a roundabout way, getting cosmetology exam help Chicago means that you are right on the cusp of great things. Of course, you are beyond excited at the thought of finally being able to do what you have been working so hard to accomplish, but there are also other feelings milling around in there as well.
Reduce Anxiety Taking the Cosmetology Test
If you are like most people, the thought of taking a test fills you with anxiety. When you add in the fact that a test like the Chicago cosmetology exam can literally decide your future, you might find your anxiety almost overwhelming. This can make it difficult to keep your mind on what you need to accomplish in your daily life — much less trying to study in any sort of organized fashion.
Private Cosmetology Tutor Available
While it might help you to know that you are not alone — test anxiety is a very real issue that affects many people from all walks of life — it does nothing to help you tackle the issue at hand. Fortunately, there is a way for you to obtain the tools you need to be successful when you are taking the Illinois cosmetology exam in Chicago. As a Licensed Clinical Professional Counselor, I specialize in treating anxiety of all types — including the kind that you experience when you think about your upcoming cosmetology exam.
Improve Memory & Gain Self Confidence
As a professional counselor that specializes in private sessions, I have years of experience in helping individuals just like you overcome their fears and anxieties. Working with you one-on-one allows me to get to know what makes you unique in a more relaxed environment without interference from others. Because of the fact that you have anxiety about taking the Illinois cosmetology exam, you could easily fail it even though you know the material. I work with you extensively to give you the strategies you need to combat your anxiety so that you can be successful at taking it.
How Much Does Your IL Cosmetology Exam Test Prep Cost?
The cost is affordable at just $65 per hour. I recommend at least 3 sessions to help you develop a strong study plan.
Individualized Sessions Provide the Best Results
Private tutoring from me gives you a solid foundation of the knowledge that is contained within the Illinois cosmetology exam. This comprehensive test covers an array of critical information that you must know thoroughly in order to be accomplished at it. Forming that strong basis of knowledge allows you to feel more confident when you sit for the cosmetology test.
Some of the areas that I cover with you include biology, esthetics, makeup, nail disorders, chemistry, sanitation and much more in order to provide you with a deep understanding of the material on the exam. I also provide information about the salon business as a whole that you can use while you are taking the exam.
Anxiety Strategies Abound
In order to effectively reduce your test taking anxiety, I employ a variety of proven methods. For example, I share a number of different test taking strategies that you can utilize if you find yourself stuck at some point while you are taking the cosmetology board exam. One such area where you might find yourself questioning your knowledge is trick questions.
I provide you with strategies that alert you to these types of questions as well as ways to deduce the correct answer. By drawing on the extensive base of cosmetology knowledge that I provide you with, I also deliver different types of deductive reasoning that are designed to allow you to figure out the answers to questions if the solution is not immediately evident or if you are not able to remember a particular answer.
By providing you with test taking strategies that are designed to reduce your anxiety and a strong foundation of knowledge, my method of individualized tutoring allows you to enter the room to take the Chicago cosmetology exam with confidence and serenity. Contact me today at 312.522.7920 to schedule an appointment to increase your chances of passing the cosmetology exam with a private test prep that can help.