Learning to make more friends after 30 can be a cinch, once you get down to the fundamentals. Human nature is such that we tend to like other people who mirror ourselves. According to a Stanford University study on friendship, non verbal communication plays an important factor.  After college, our social life tends to dwindle. Since we are no longer going to parties or taking new classes, meeting new people can be a struggle.
Make Friends After 30 by Finding Something in Common.
ke More Friends Via Listening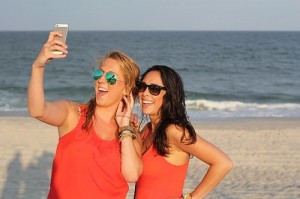 When you have the opportunity to meet new people-taking time to hear what they say can be very powerful. Showing that you are a good listener means following up with questions about what the other individual just said. This can be accomplished by simply nodding your head, plus keeping eye contact. Another important tip is not interrupting while others speak. Constantly over speaking others before they finish a sentence sends a bad vibe. Instead, repeat back their words with paraphrases which reflect your interest in the conversation. At Chicago Counseling Therapy, we often teach people skills.
Virtually everyone has the ability to find common interests with others. If you have ever noticed, most long term friendships are shared by people who have similar experiences. When you are trying to be more sociable, finding shared experiences with new people can be an awesome ice breaker. Let's say you have just been introduced. Where are you from? I'm from Chicago, IL. You can reply, I have never been to Chicago but I hear it's a lot of fun during summer. Another response could be: I just move to the Windy City. This technique can be used with endless topics. The skill set to make more friends can be easy if you practice.
Making Friends After 30 Means Getting Out There.
These days, there are many good venues to make more friends in Chicago, as well as other cities. A popular website to meet new friends is called Meetup.Org. Users have the ability to search various topics of interest, and then attend a gathering. This is especially valuable for anyone moving to a new area. Perhaps you want to meet new friends who are interested in romance novels or even pizza? Chances are they have something for you. Chicago Sports and Social is one of the best ways to meet new people. The real fun is always after the game.
Don't Isolate After 30.
Spending time alone too much is a prescription for sadness.  Some people experience anxiety when talking with strangers. This is normal. Excessive isolation is a complete different matter. If you suffer from social anxiety, counseling is available. Our Chicago area therapist can teach you many tools to help improve self-esteem. Don't worry that you will be going to an event by yourself, because everyone has been there. Once you start socializing on a regular basis, your social circle will increase. When it comes to men and women making more friends after 30 can be achieved with consistence.