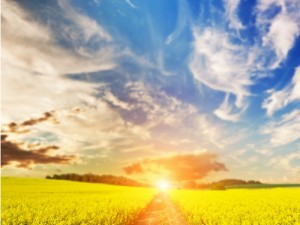 Frank Moore is a Chicago Therapist who has the expertise to help alleviate mental and emotional problems. Psychotherapy has become a necessity because life is often so hectic. It is because of the busy schedules in this pre-occupied world. Persons fell victim of loneliness and thus enter into their own world of silence and gloom. This is where the need of a Chicago therapist arises to take a note of all the surroundings and heal the problems.
How your Therapist in Chicago Helps?
Problem identification: A therapist is a person who is an expert in overcoming the bad thoughts of your mind. This is done after deep sessions of counseling with the client. This way they indulge deep into the mind and find the root cause of the problem and thus can heal them properly.
Encourage independence: A good therapist do not solve the problems on his own rather he helps you to solve your own. This is how therapy can help people to find for their meal themselves rather than depending upon somebody to feed them. This way you will learn to stay independent and give air to your thoughts.
Makes you meet the actual world: Those who enter depression due to any challenge faced in life lives in a world created by them. It is required to bring them into present so that they build up courage to face the real world outside.
Cools and calms the volcanoes inside you: Anxieties raise series of volcanoes within you. When you fail to burst these volcanoes your minds go blogging. Therefore it is necessary to give food to this anxiety so that they never arise again and cools down the mind.
Can therapy help along with medication?
Counseling along with medication has been shown to achieve positive results. It is always a good idea to first talk with your doctor about any medication you are taking prior to counseling. Drugs alone will not always provide a solution to many problems. It cannot fix your relationships or give you an insight that why things go bad around you. Therapy can provide a long lasting effect-with tools you can use well into the future.
Why our Chicago Therapist is the right therapist for you?
Experienced Counselor: A therapist is a person with whom you may confide the matters of your personal life. Therefore it is very important that you build a trustworthy and reliable relation with him. We have an excellent professional who will make you feel comfortable.
Deal with many issues: The circumstances in your life may have given many emotional and panic attacks. We try to work on your psychology by our unique techniques such as psychotherapy and mental health counseling. The treatment varies from person to person depending upon the extent of critical situations. Thus there are blend of orientations available.
Non Judgmental: You may be assured of the satisfactory treatment from us. We are good listeners, care about your problem like our own, and understand your lifestyle. It is because Chicago therapists believe that the relation between a client and therapist is the root of any treatment.
Contact our therapist in Chicago, IL for help with anxiety, depression, addictions-including much more.