We provide services in the following arena and singly-minded work towards alleviating state of counseling seekers: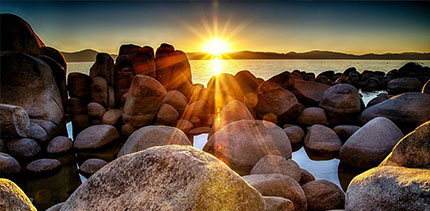 Cognitive Behavioral Therapy
Popularly known as CBT, cognitive behavioral therapy is a powerful method for challenging negative thinking. Cognitive therapy can sometimes include home assignments between sessions, which help to keep you on a positive course.
Mindfulness Therapy
Practicing mindfulness actually has roots from Zen meditation. Together, you will learn how to live in the moment, along with becoming more attuned to your environment.
"Every form of addiction is bad, no matter whether the narcotic be alcohol or morphine or idealism" – Carl Jung
Yes, it is true that addition is one of the most problematic and challenging of all psychological problems as it comes with lot many problems that ranges from psychological defenses like denial to financial and physical problems. Every sphere of the life tends to get affected by this addiction. The family life get deteriorates as the family members also have to face its dire consequences as in the case of adjusting to an alcoholic and the subsequent abusive behavioral patterns. That is why I take into consideration the all-encompassing aspects of their problems and provide you holistic counseling sessions which will not only take care of the person affected by alcohol addiction but also the family.
I am a certified drug and alcohol counselor and I specialize in the counseling of the patients of alcohol addiction. I focus on the different aspects namely the relapse prevention, coping with the withdrawal symptom and providing the lifestyle change to my clients for proper rehabilitation. My clients can rely on my commitment to help them sober up and adjust in their life all over again.
Depression:
Depression is rage spread thin – George Santayana
Depression is one of the commonest problems that the modern age people are facing and the hidden reasons may be many. I try to unravel the causes and infuse positivism, activity and vitality in to the individual with the help of various psycho-therapies and client oriented counseling sessions. Most of the times, the psychoanalytic perspective along with conflict resolution, emotional and grief counseling and subsequent catharsis of the patient can work wonders in making sure that people suffering from chronic depression find a ray of hope in their gloomy and melancholic mental state.
I also employ the help of cognitive and behavioral therapy to make sure that the functionality of the person is regained and he/she can be an active member of their family and society. The effect of the counseling and therapies can be evident in every dimension of the individual??s life. It is really gratifying to see people regaining their sense of worth, confidence and optimism. I have seen number of such successful results and I am proud of the fact that I have contributed my best in making my client's  life more lively and positive.
Change of life problems:
"If you have a hammer, you tend to see everything as a nail" – Abraham Maslow
There are many life changes that we have to witness throughout our life. Whether it is the less stressing change of location or a drastic one in the form of marriage, divorce, pregnancy or employment, every change is accompanied by a bundle full of stressors which is unique to the changes one is undergoing. Here if we want to have panacea of various problems of life changes, adjustment problems and related issues like anxiety, mood swings etc then I am there to help you in providing with the creative and effective solutions to make sure that you are living every stage of your life with more understanding and maturity.
If you are not well-versed with the different problems that you are going to face then you may not be ready with the apt solutions. Here, my role becomes all the more demanding as I am responsible to help you have the right perspective in your situation and guide you in perfecting the circumstances in your favor.
Relationship counseling:
"Every thing that irritates us about others can lead to an understanding of ourselves" – Carl Jung
We human beings are the live examples of Nature's interdependency matrix and we cannot imagine our life, its existence and progression away from it. Our relationships are the most crucial aspect of our life but that does not mean that it is free from problems, complications and misunderstandings. With my counseling services I take care of all the relationship problems like divorce, break up, marital conflicts, abusive and dysfunctional pattern. I will steadily guide you a road that ensure healthy relationship and help you in developing empathetic understanding and right communication styles. My years of experiences have taught me the life skills that I am really happy to impart to my clients that can ensure that they have harmonious and satisfying relationship whether it is parental, marital or any other. You can depend on my consistent support which will act as a firm base on which you can build the healthy and positive relations of your life.
Personal fitness training:
"If you just set people in motion they'll heal themselves" – Gabrielle Roth
There are numerous people who are suffering from the various psycho somatic disorders which lead to detrimental effect on the physical health of the individual. As a certified fitness trainer I lead the way for the Life style changes and teaching the healthy life style to my clients. I also take into consideration the Eating disorders, Negative self image and various emotional issues that can lead to lack of physical health concerns in people.