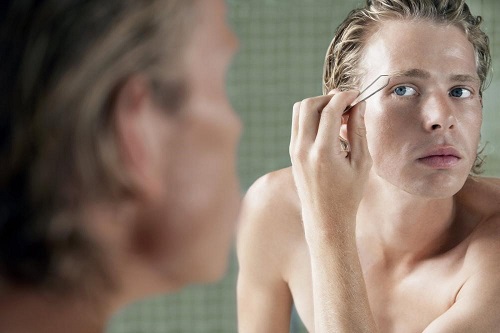 Ageing is a universal problem and even though it is generally classified as a women's problem, it is not so. Men face almost similar trials, insecurities, and emotions when they begin losing vigor and say good-bye to their younger days. At Anxiety Therapist Chicago, I often get a lot of questions about ways to boost self confidence. We thought this article could help guys out there who are looking to naturally shave off a few years from their appearance.
Therefore, it is only natural for them to look for anti-ageing techniques and procedures that offer maximum benefits with minimal costs (monetary and otherwise). With the passage of years, several methods have been devised and customized specifically for men to make them look much younger than their original age.
Here are seven of the tried and tested methods that can take off around 10 years from a man's age:
1.     Reducing wrinkles
The first sign of increasing age comes in the form of wrinkles. While they may not be that apparent to begin with, but gradually, you will find their ugly tracks all over your face. The most effective anti-ageing treatment available at the moment with respect to reducing wrinkles is Botox.
The reason behind its effectiveness is that it strives to reach the cause of wrinkles and lines, especially on the upper facial portion. Botox makes use of filler to begin with, and later uses your own fat. According to research, a person's own fat will be the best defense against the ageing process as doctors can use it for adding volume to the face in a manner that makes it much more effective than the man-made filler.
While the filler provides a quick fix, it is not suitable if you are looking for better results in the future. For that purpose, your own fat is the best weapon. Therefore, it is always a good option to keep some spare fat in the body. It is now common to have one's fat cultivated so it can be used for skin rejuvenation later. This is a good idea since the fat has numerous stem cells, which have invigorating potential.
Moreover, your own fat is more likely to stimulate production of new blood cells as well as that of collage, which is a substance responsible for keeping the skin young and plump.
2.     Make Your Smile Prettier
Nothing shows youth and life than a set of white teeth, adding value to and brightening up your smile. If your teeth are young, you can laugh and smile to your heart's content and they will complement your youthful behavior as well.
However, several years of tobacco use, drinking, bacterial teeth staining, and food consumption can result in dull or yellow teeth, making you look older and unhealthy. While regularly brushing your teeth, especially after drinking large quantities of tea, coffee, and red wine may help, you might be in need of a visit to your dentist for a nice teeth-whitening session.
3.     Fit body
Nothing shouts 'old age' louder than a protruding belly. Therefore, the one thing you must work on if you want to take away some years off your age is physical fitness. As fat begins to accumulate around your tummy, you should know it is time to hit the gym. Find a physical fitness regime that goes well with your age and routine for the anti-ageing process to kick in.
4.     Attire
When it comes to looking younger than your original age, nothing works better and requires less effort than wearing the right clothes. This is not about fashion though. In fact, whatever complements you and your body in the right manner, has the capacity to take around 10 pounds off your body weight and make you look at least 10 years younger as well.
Most men prefer wearing loose clothes as they start to gain some weight. While they think that it covers and hides the extra bulge, it is not true at all. It actually makes them look funny and older than their actual age. The best way to deal with this problem is go shopping with a friend who can help you find the right clothes according to your body weight and fitness.
5.     Eating Better
As you age, you realize that not all you eat may go well with your stomach. You will be complaining of acidity and similar stomach problems. Moreover, fattening foods will start having adverse effects on your body if they are not utilized adequately. Therefore, it is best to find a diet that will work best for you, not only allowing you to maintain your health but also delay the ageing process a bit.
6.     Hairstyle
Men are highly prone to lose hair, as they grow old. Therefore, it is essential that the lacking be covered in the best possible manner. Find a hairstyle that gives your hair more volume and you will look younger as well.
Another aspect of hair that you can work on in order to look younger is the hair color. If your hair is graying, you could always go for a different color. You do not have to choose the exact shade of your hair. Instead, go for a lighter shade since too dark a shade will make the dyed hair look unnatural.
7.     Eyebrow tattoo
Drooping eyelids are another obvious sign of old age. While you can try to fix it using a bit of makeup for contouring, you can also go for an eyebrow tattoo. The technique is bound to help you look younger. Similarly, you can make up for the dwindling brows by opting for an eyebrow tattoo. Also, fix your eyebrow shape and maintain the one that looks younger with this easy procedure.
Use the above 7 methods to ensure a fresh and younger look!
If you happen to be visiting the Chicago area, check out the eyebrow tattoo services at the famous Chicago Lashes.